"A strange case of murder and corruption in the year in which the man reached The Moon." This is how Jerónimo Tristante, the author of 1969, describes his book. After I had read the book, I have checked that he is right.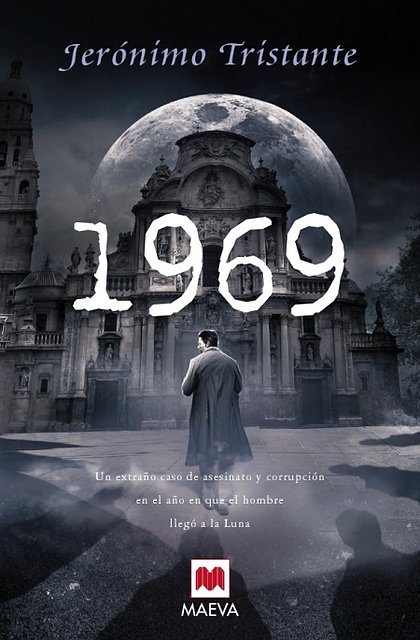 Jerónimo has created a story where there are characters that belong in different types of classes, with very different ways of thinking but all are limited by the Regime, because in those moments Spain were in a dictatorship where Franco had all the power.
Alsina, a police, whose life wasn't important and spent the hours with a bottle of Licor 43, a strange case of a suicide suddenly changed his life. He started to investigate the case, and a coincidence after another made him to discover things that could cost his life and his friends' life.
This investigation made Alsina know new people and as himself said it made him "resurrect", because before this he didn't have ilusion to live, and thanks to it he stopped drinking and began to feel new sensations.
This book places us in a era where there were abundant hypocrisy and corruption. And join in only one story two topics that haven't anything in common like are the murders and the arrived of a man in the Moon.
The best is that the author was born in Murcia and in the book are mentioned a lot of places that I know, and it make me introduce in the story easily. I think to enjoy a book is necessary introduce you in to the story and understand the characters.
For me, It is a entertaining book and I really have enjoyed it. If you want to have a good time, you should read this book.
Carmen Vera Torres.