This Tuesday Real Madrid tie surprisingly versus CSKA Moscu the match knockout of the Champions League. Everyone thought that Real Madrid would win but in the las minute Wernbloom the defense of CSKA scored the goal that served to tie the game for CSKA. In 28 minute Cristiano Ronaldo scored the first goal for Real Madrid in the match. The starters of the match are the next.
Real Madrid
17

.Arbeloa

3

.Pepe

4

.Ramos

15

.Coentrâo
21

.Callejón

10

.Özil

7

.C.Ronaldo
6.

A.Berezoutski

24.

V.Berezoutski

4.

Ignashevich

42.

Shennikov
21.

Tosic

10.

Dzagoev

18.

Musa
min.15 Benzema --> Higuain
min.74 Callejón--> Kaka'
min.83 Özil--> Albiol
min.64 Musa--> Oliseh
min.67 Aldonin--> Honda
min.81 Tosic--> Necid
In the minute 15 of the first half Karim Benzema has injuerd because he hit wrong the ball.
Karim Benzema injured in Russia.
The game was played in Moscu, in the Luzhniki stadium. The referee was the dutch Bjorn Kuipers.
Cristiano Ronaldo has scored the first goal in the match after a fielder's Higuain.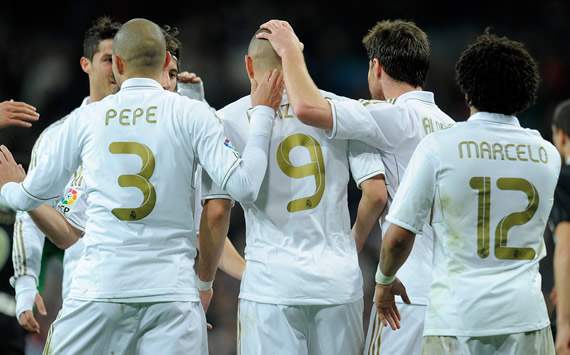 The difficult weather conditions complicated the match for Real Madrid.
Alvaro Rubio Alcaraz
Changes: